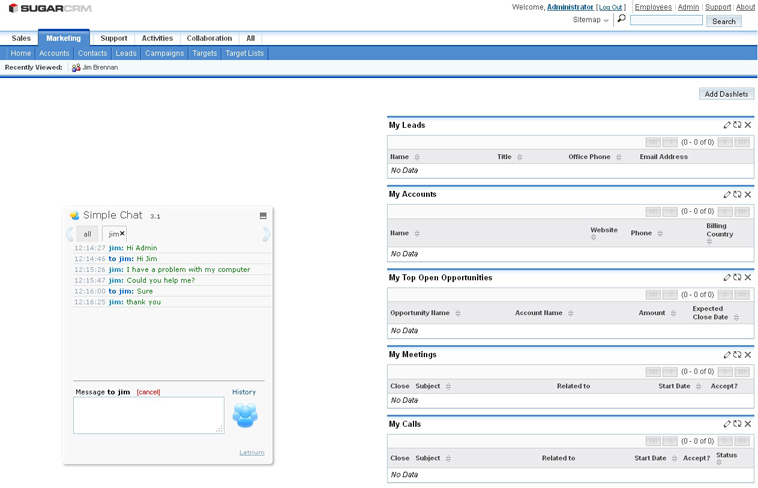 "SimpleChat" module is an easiest way to communicate within SugarCRM! With "Simple Chat" you can communicate with each user within the SugarCRM system. It stores user communication history and has public and private types of messages.
This module have a lot of abilities for enhancements – one of them is chat between the guest from you website and your manager.
Download (for free).